Virtual Team Building Singapore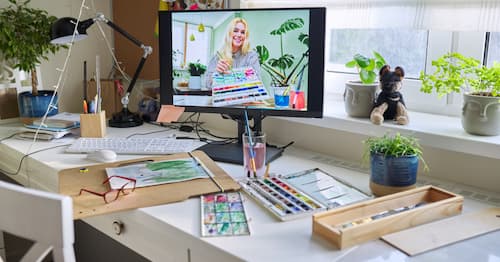 When it comes to virtual team building, Art Jamming is one of the most popular activities. It's no wonder, given how fun and creative this activity can be! If you're looking to organize an Art Jamming session for your team, here are a few tips to help make sure it is successful.
Organizing a virtual Art Jamming session for your team is an excellent way to foster collaboration and creativity in a virtual setting. To ensure that your virtual Art Jamming session runs smoothly, you'll need to plan ahead and take into account the needs and preferences of your team members.
The first step is to decide on the virtual platform you want to use for your virtual Art Jamming session. There are a variety of virtual platforms available, so it's important to choose one that is user-friendly and offers features like virtual whiteboards and chat boxes that are essential for a successful virtual art jamming experience.
Prepare the needed materials
Next, make sure you have enough supplies for your virtual Art Jamming session. You'll need virtual art supplies, such as virtual canvases, virtual brushes, virtual paints, and virtual stickers. Be sure to provide enough for each team member so that everyone can participate fully in the session.
Once you have the virtual platform and supplies sorted out, it's time to plan the virtual Art Jamming session itself. You'll want to assign roles for each member of the virtual Art Jamming team, such as facilitator, artist, observer, and more. This will help keep everyone organized and on track during the virtual art jamming session.
Finally, be sure to provide virtual feedback after the virtual Art Jamming session is complete. This is an important step for virtual team building, as it encourages collaboration and fosters continued growth between virtual team members.
By following these tips, you can ensure that your virtual Art Jamming session runs smoothly and helps foster virtual team building in a creative way. With the right virtual platform and supplies, you'll be able to organize a virtual Art Jamming session that will be enjoyable and beneficial for your virtual team. Happy virtual art jamming!
Recommended activities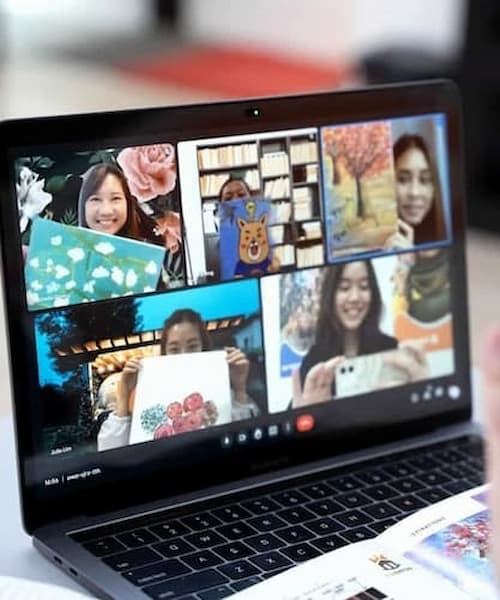 If you're looking for entertaining methods to involve remote workers, liven up online workplace activities, and promote corporate culture, give this DIY craft challenge a try.
By organizing a Virtual Art Jamming session using Home Kits, customers may now safely partake in our renowned Creative Art Jamming Workshops at home with friends, family, or coworkers.
Join a virtual meeting as usual to start this online team-building exercise. The people on your remote team who will benefit the most from this team-building activity.
Our virtual art jam session is enjoyable and calming, suitable for individuals of all ages, and suitable for any circumstance. Before your virtual art jam session, your customized Art Jamming Kit will be delivered right to your door.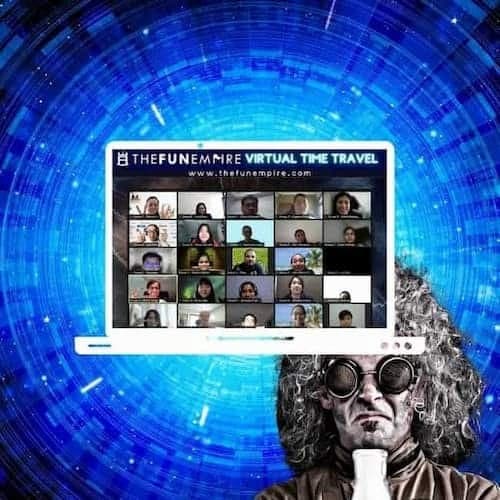 Play this game to challenge your problem-solving abilities and liven up your online meetings.
You can go to space just by taking part in a conference call online! Now that you have access to virtual time travel, you can do both! You'll travel through time and arrive in an area that is off limits to people.
You will run into puzzles and challenges from many eras as you travel through time. This Singapore team-building activity online will require a lot of thought on your part.
Here are just a few examples of the tasks that remote teams are particularly good at.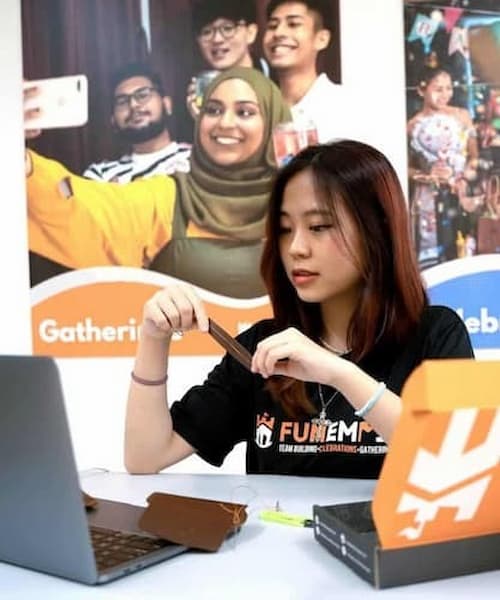 With the help of our skilled live facilitator, discover how to make your very own stitched leather card holder in this fun virtual game.
With the assistance of our knowledgeable live facilitation in this enjoyable virtual game, discover how to create your very own stitched leather card holder. From the convenience of your own home, our facilitators will show you how to saddle stitch!
You can learn how to create your own stitched leather goods while having a blast in our online stitched leather producing workshop!
Your own stitched leather products can be made swiftly and easily using only free online conferencing technologies!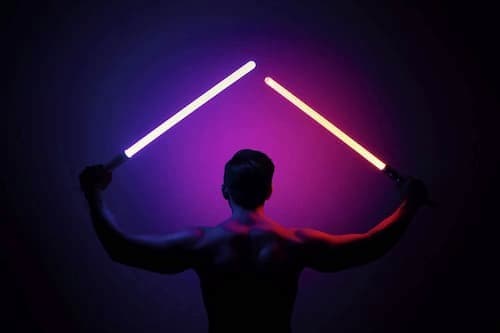 The Virtual SaberFit is one of Singapore's best virtual team-building activities.
With the help of these online team-building activities, you may strengthen relationships with coworkers, remote teams, or friends while also working out.
Everyone may participate in the fitness drills, use the neon battle sabers, and learn saber striking methods with The Virtual SaberFit. A 45-minute training program called the Virtual SaberFit works every muscle in your body. This online team-building exercise is among the most creative.
Participating in these virtual team activities can help you connect your distant employees and create effective remote teams.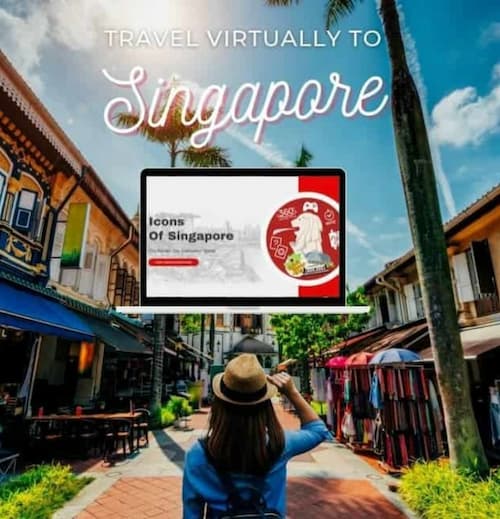 The Virtual Travel Experience Game, created by The Fun Empire, is one of the most locally focused team-building activities on the market.
The game teaches you about important concepts like virtual scavenger hunts, escape rooms, and treasure hunting in addition to testing your visiting skills.
One of the greatest online games for team members to research Singapore for those who are unfamiliar with it is this one! The present is the ideal moment to organize online team activities that will enhance team engagement and communication while also allowing you to benefit from online meetings.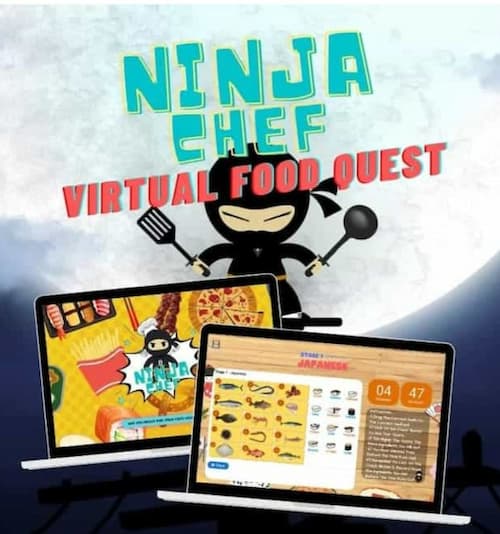 After taking part in the entertaining online team-building activity known as the Virtual Food Quest, you'll be ravenous.
Playing this game will take you on an interesting culinary journey of the world while teaching you about a variety of cuisines. This online team-building activity will help you promote your company culture while providing you with puzzles and quizzes to complete along the way.
You'll need to gather a few secret ingredients before you can determine which cuisine these ingredients are from. Do not be concerned; our trained facilitators are skilled at online team building.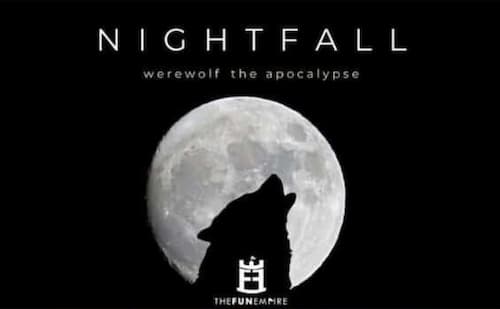 Virtual Nightfall is one of the best team-building games for the internet and is based on the classic game Werewolf. During this virtual event, the entire team is cast in roles such as civilians or werewolves, testing their acting and observational skills.
Finding the werewolves that are hidden amid a group of people that are surreptitiously killing someone while enjoying a game at night is the main objective. With the assistance of our facilitators, you and your team members will enjoy playing this online team-building game. The virtual teambuilding is over. Encourage collaboration and difficulties in a fun way!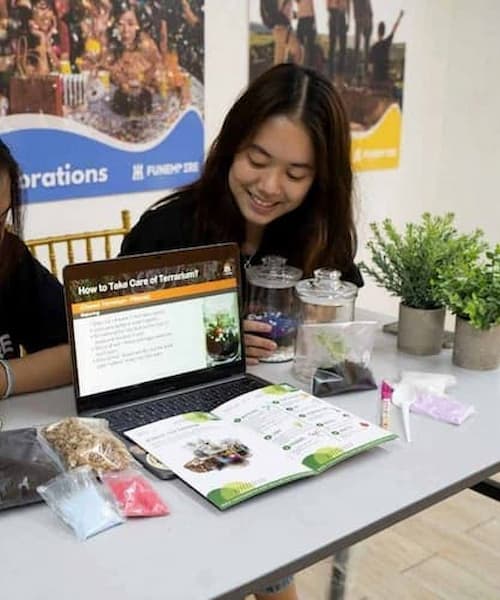 Here's another one of your own DIY crafts!
You might take care of a little garden while working from home! Our expert educators fully facilitate our online terrarium workshop, which comes with all necessary terrarium supplies. The interaction between remote teams during this virtual team-building activity is really beneficial.
Before your event, your customized Terrarium Kit will be delivered straight at your door! Teams who work remotely or from home will love our session on the Virtual Terrarium!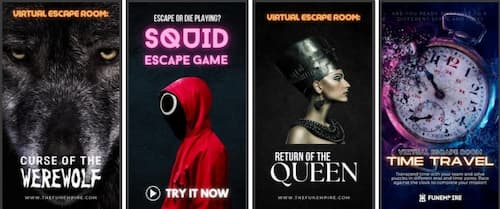 Nowadays, playing games online is quite common, but virtual team building activities that support corporate culture are a very different concept!
One of the most well-liked online activities for team development is playing virtual escape rooms. In the virtual escape room, teams of people must solve puzzles and face obstacles.
For added excitement, the full group may be divided into numerous smaller teams or breakout rooms inside the video conferencing platforms; this would make it more enjoyable for everyone participating.
Your team will have access to skilled facilitators who can help them if they encounter any issues or have any pressing inquiries. This is a fantastic online team-building exercise for dispersed teams.
Virtual Team Building Singapore
You should be able to find some suitable virtual team building games or activities with the help of the information supplied here. These online cooperative games will all be played on Zoom to foster virtual teamwork. Please get in touch with us if you are interested in a virtual team-building activity like Art Jamming. We would adore to provide you with the most amazing Art Jamming experience!
Frequently Asked Questions
Are Art Jamming Kits available for gift purchases?
Yes! We have transformed our award-winning creative workshops into DIY Home Kits for sale as part of the Fun Empire line of DIY Creative Home Kits. Choose between the Canvas or Tote Bag Art Jamming Home Kits, and encourage your recipient's creativity while they relax in their own space! The kit will be delivered in 3-5 working days and includes all the materials and art equipment, including paint brushes and detailed instructions! They also make wonderful gifts for businesses!
Can I reserve Art Jamming Singapore for events than team building?
Yes! Not just for business events, but for any occasion, our Art Jamming classes are ideal. We can assist you in organizing a fantastic event that will let your imagination to run wild, whether you're organizing a birthday party, school program, date night, or just looking for some casual fun.