Team Bonding Activity Singapore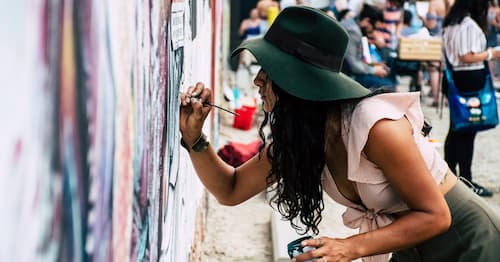 If you're looking for a fun and creative way to improve team morale and bonding, look no further than art jamming! Here are 5 reasons why art jamming is the perfect corporate team building activity:
1. It's fun and engaging
Art jamming is the perfect team bonding activity as it provides a unique and interactive way for your corporate team to bond and form deeper connections. The sessions are designed to be social, stress-free and enjoyable, making it a great way to relax and have some much-needed fun. With an art jamming session, your corporate team can be creative and explore the world of art together!
2. It encourages collaboration.
In an art jamming session, participants work together to create a masterpiece. This encourages creativity and fosters a sense of camaraderie, making it a great way for your corporate team to learn how to collaborate, problem-solve and work together.
3. It promotes creative thinking and expression.
Art jamming encourages participants to think outside the box and express themselves in a unique way. It also allows for self-expression and exploration, making it an ideal corporate team building activity that encourages creativity and openness amongst your team members.
4. It's cost-effective.
Art jamming sessions are relatively inexpensive and can be tailored to fit your budget. This means that you don't have to break the bank for a corporate team building activity in Singapore. The cost of art jamming is also much lower than other corporate bonding activities, making it an ideal choice for companies looking to save money while boosting team morale.
5. It's convenient.
Art jamming sessions can be held at your corporate office or in an art studio near you. This makes the activity convenient and easy for participants, meaning that everyone on your team can participate without worrying about having to travel far and wide. What's more, art jamming is a great way to bring people together from different backgrounds – so everyone on your team can get involved, regardless of their experience with art.
There's no denying that art jamming is a great corporate team bonding activity in Singapore. Not only is it fun and engaging, but it also encourages collaboration, promotes creative thinking and expression, is cost-effective and convenient. So if you're looking for a unique way to boost team morale and strengthen your corporate bond, give art jamming a try! You won't regret it.
Recommended Activities
1. Art Jamming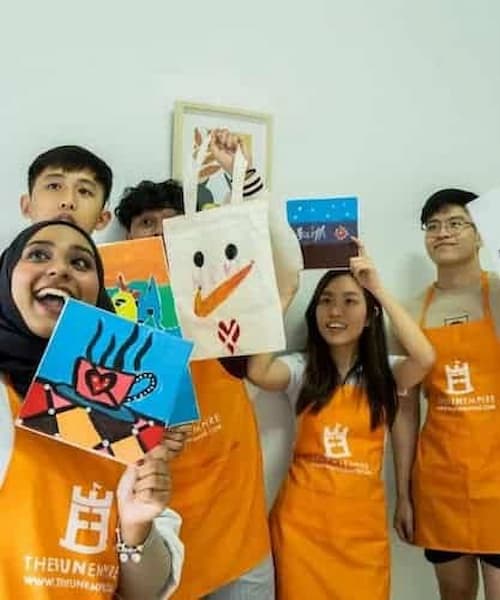 Art Jamming is the perfect exercise for displaying your artistic side! The greatest Art Jamming workshops in Singapore are provided by Team Building Singapore.
Our Art Jamming Singapore courses are held in a non-judgmental and easygoing environment, so don't be scared to show off your creative abilities! Everyone is free to express their ideas and thoughts, and the main objective of the workshop is to unwind and strengthen relationships with your loved ones and coworkers.
For a range of events, including birthday parties and corporate team building, Art Jamming is perfect for people of all ages.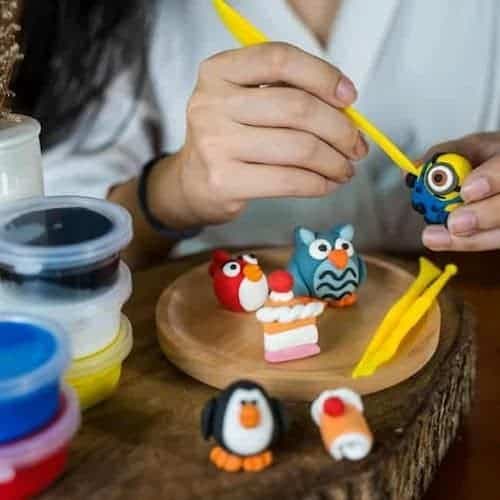 Consider holding a clay-making workshop as a team-building activity if you want something a little more practical.
This is a fantastic approach for team members to learn more about one another and discover their strengths and shortcomings. We're discussing creating a company culture, right?
The craft of producing clay calls for perseverance, concentration, and cooperation. It's a terrific method to improve teamwork and communication. Whether you have a small group or a large party, this is ideal for you. This creates a peaceful setting.
Team members will be handed a lump of clay during a clay-making class and will need to collaborate to construct a sculpture or pottery piece. This demanding task necessitates collaboration and communication.
The finished product will create something that everyone can be proud of and will serve as a reminder of the collaborative abilities that were built during the workshop. This is also one of our well-liked team-building games and online activities!
No experience necessary—this Clay Making Workshop is ideal for parties seeking for a fun team activity suitable for all ages and is beginner-friendly.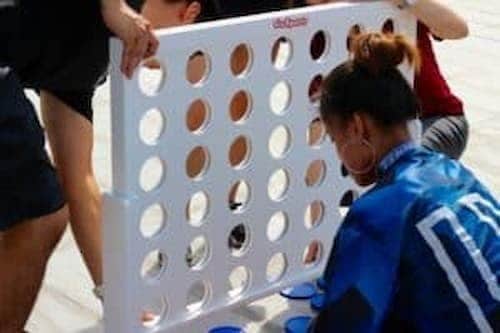 One game that fits the employees' authoritative culture is giant board games! They promote healthy competition among employees because the winnings and losses are dramatized because they are life-sized replicas of popular board games like Jenga, pick-up sticks, UNO, and aircraft. The regulations of the game would be comparable to those of the business. To prevail in the end, employees will have to outsmart one another.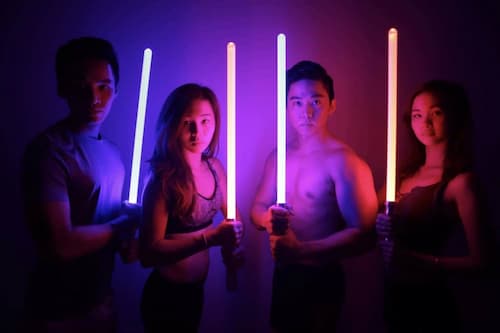 SaberFit is a high-intensity group fitness session that incorporates SaberStriking techniques and battle sabers. a fun business teambuilding activity that gets you up and moving!
You can work out hard with your teammate while listening to adrenaline-inducing music while holding a bright lightsaber and performing calisthenics, cardio, and conditioning exercises.
You'll like the all-body team-building exercises that Saberfit offers.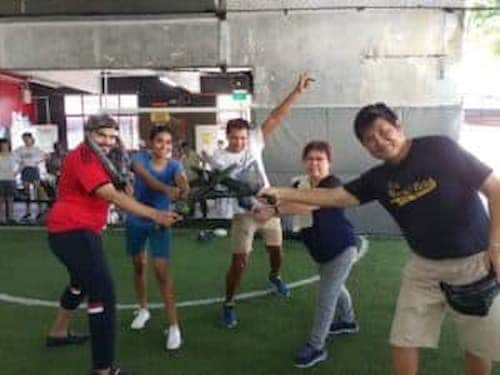 Close-quarters combat with a modern Ninja knife is included in these team-building activities! In order to triumph, employees must compete with one another and complete their numerous tasks. Because of the game's competitive character and the way ninjas execute surprise attacks, the rules encourage players to outdo one another in order to triumph. This stimulates competition and creativity as long as it's done fairly.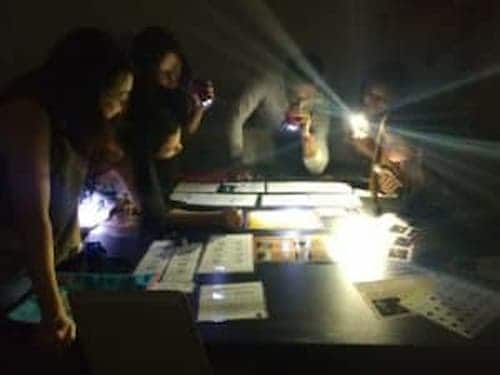 Employees would be more likely to practice safety if the game had a predetermined flow because they wouldn't anticipate any unexpected twists. The escape rooms are a team-building activity that takes workers to an unfamiliar setting where they must solve the puzzle. Before time runs out, employees must utilize their common sense and the clues to escape!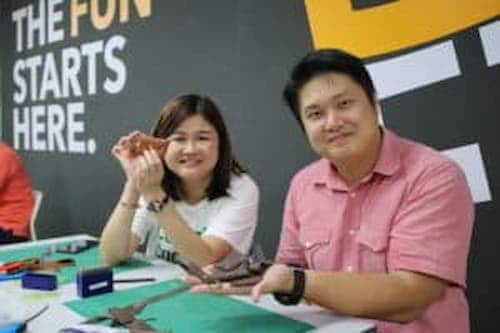 Most likely, you have never participated in a team-building activity that involves making leather by hand. Since the majority of people in today's society are not skilled artisans, this is undoubtedly a novel and innovative idea that few people have adopted. In this team bonding activity workshop, your team would get the opportunity to tinker while using the tools in an attempt to make their own leather craft. The opportunities are endless for what one can create!
A hand bag, card holders, passport holders, and keychains are just a few of the fantastic crafts our participants have created. This exercise is unquestionably ideal for workers who are part of a learning culture because it allows for creativity and experimentation. You can add this to your list of upcoming virtual team-building events, as you probably already know. Fun This is one of Singapore's top business team-building activities.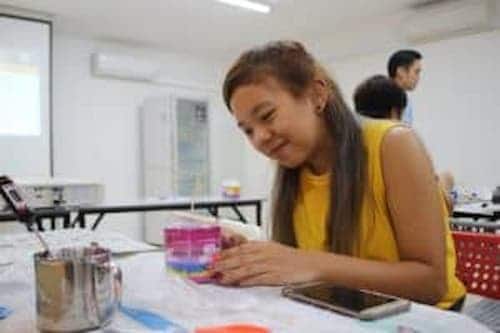 Another idea for your next team-building event that encourages creativity and experimentation is a candle-making session. Employees would be able to choose the color of their gel candles, customize the figurines, and play with the candle's foundation! During the workshop, employees learn more about the many types of candles and what makes the gel candles adaptable. Workers would learn about the numerous versions that may be created with the materials provided, which would help the learning culture! In Singapore, one of the most well-liked corporate bonding activities is this.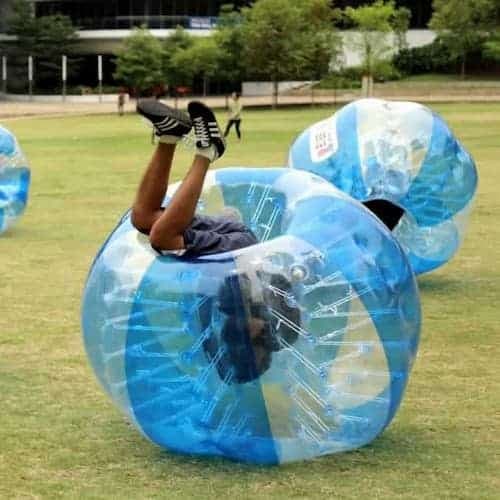 Bubble bump is the first team-building activity we recommend for these employees' sense of humor! Participants in this unique soccer game for team development must wear inflated bubbles. So get ready to banish your employment concerns! With so many game types to pick from, including Bubble Bump Invasion, Bubble Bump Zombie, and many more, this activity is sure to be a favourite with your staff.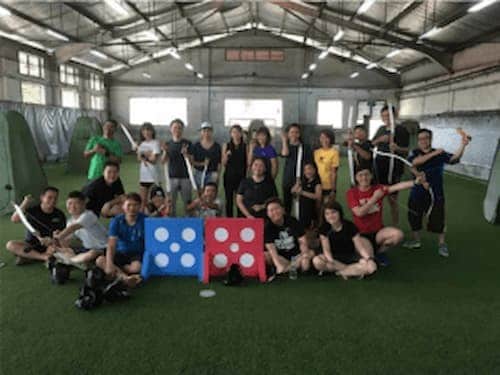 Combat archery is another thrilling team-building activity. Dodgeball, paintball, and archery are all included in the game of "Combat Archery Tag." Given how quickly the game moves along, staff members are sure to be active and stimulated. The Domination, The Revival, and The Last King are the three game types available. Employees can strategize, interact, and take on different roles during the game! The fun-loving and enthusiastic individuals who work in the pleasure culture will be satisfied by this well-known birthday party game. This is an excellent team-building exercise for corporate teams in Singapore.
Team Bonding Activity Singapore
Whether you're looking for corporate team building activities or corporate bonding Singapore, art jamming is the perfect activity to get your team members closer together. With an art jamming session, your entire corporate team can be creative, collaborate and express themselves in a unique and enjoyable way. So don't hesitate – book an art jamming session today and experience the benefits of team bonding firsthand!
By 2023, art jamming will be one of the most popular corporate team building activities in Singapore. With its unique blend of creativity, collaboration, cost-effectiveness and convenience, your corporate team will surely benefit from an art jamming session. So don't delay – book an art jamming session for your corporate team today!
Click here to find out more about our corporate team building activities in Singapore. We look forward to helping you create a unique and stress-free bonding experience for your corporate team!
Frequently Asked Questions
Can I make an impromptu reservation for Art Jamming?
Call us immediately at +65 6515 4146 to make a last-minute Art Jamming session reservation or send an email to hello@thefunempire.com for further details. We'll be pleased to provide you further details and assist you with your Art Jamming reservation through one of our helpful events advisors.
What art jamming studios in Singapore do you suggest holding the workshops at?
Our top picks for art jamming studios are Fun Empire HQ at Mountbatten and Hyperspace at Lavender. You and your buddies will have a blast at these places! The ONLY art jamming studios in Singapore that can accommodate up to 150 pax for art jamming are these two fully air-conditioned art jamming studios.
You might decide to host your Art Jamming session at your own studio, gallery, or other private locations. If you're searching for a more cutting-edge art space, for example, get in touch with us for additional details about the best art jamming studios in Singapore.
For participants who prefer to participate in the session from the comfort of their homes, we now offer Virtual Art Jamming courses.